Do Any of These Challenges Sound Familiar?
Low engagement rates, lost leads, a small email subscribers list, and having no marketing strategy are all fairly common challenges that our digital marketing company in Adelaide hears about regularly. 
The good news is – we've got the solution for these problems that are crippling your marketing campaigns. 
But first, can you tell us if you identify with any of these marketing challenges?
If you can relate to these, then you're in the right place! And also you're not alone. But good on you to take the step and find an expert marketing consultant in Australia rather than going down a doomed path of failed attempts! 
Why Choosing Us Is the Best Choice You Could Make?
We've been in the business of marketing for longer than most young marketers have been alive. Our decades of experience in advertising along with our expertise in the digital space puts us in the sweet spot for effectively marketing your business.   
Here's why we're a great choice as your digital marketing company in Adelaide:
So why would you not want our experts in your corner?
Here are the services we offer through our advertising agency in Adelaide.
We believe that a solid marketing strategy largely decides how well your campaign will perform. Here, we dig deep into your goals, objectives, target audience, and your business's unique selling points to create a marketing strategy for your preferred platform(s).
Facebook and Instagram Ads
Facebook and Instagram ads give you access to a large chunk of your target audience – if not to all of them. We create ads that can leave an impression on your viewers and help you achieve your objectives.
Video ads get 27.4 times more clicks on average than banner ads. It's a powerful tool to convert more leads. And we know just how to use them right to get the results you want.
Who's not on social media these days? Your target audience most certainly is. We create eye-catching social media content with compelling captions and stunning visuals suitable for all different platforms such as LinkedIn, Facebook, Twitter, and Instagram.
Having an online presence for your business in the 21st century means that you have to be optimised for Google. You'll be dead in the water if your website can't rank on Google search result pages. Luckily for you – we've got the skills to set up Google ads for your business and do SEO to put your website where it belongs – on the top.
Google & Facebook Reviews
Secure more 5 Star reviews and build your online reputation with our automated system. In today's digital age, a business's online reputation can make or break its success. That's why Marketing Catalyst's Automated Google & Facebook Reviews product is an essential tool for online reputation management, as it allows you to showcase your positive reviews and build trust with potential customers.
Everyone knows that it's easier to sell to a repeat customer than a new customer. We can help you set up email and SMS marketing campaigns to skyrocket your conversion rates and build you a loyal following. Let's mine the gold in your database.
Smart Digital Display Banners
Smart digital ads are the future of advertising. With amazing machine learning technology and automated processes, these banner ads are extraordinarily powerful. But it can be tough to learn how these work and then set them up perfectly. We've been working with smart digital ads since the beginning. So leverage our expertise and step into this new age of reactive ads!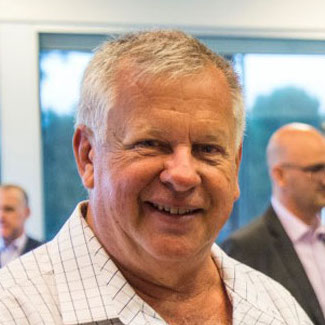 "The team at Catalyst is really dynamic and action orientated. They really helped us improve website traffic with online video ads and smart digital banners. The best part is that their marketing strategies are really thought-out yet simple to understand by people who aren't familiar with marketing lingo."
David Bolton
Marketing Director
Lucesco Lighting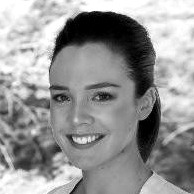 "We have worked with the guys from Catalyst for a few years now. Their creativity is spot on and their turnaround times are quick. They helped us sell hundreds of tickets for our mega event by creating a genius email marketing campaign and an effective landing page. Because of that, I can happily recommend their digital marketing services.
Jess Nash
Marketing Manager, City Holden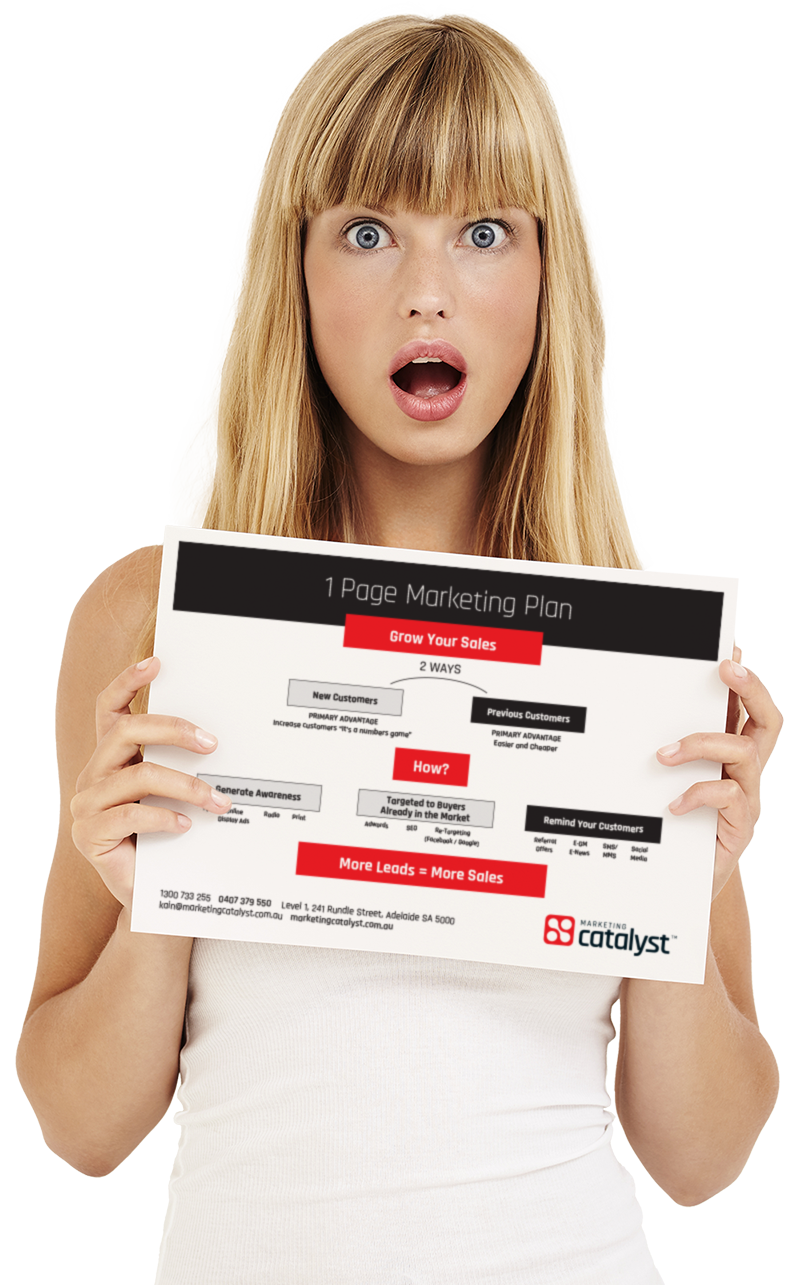 We've simplified marketing to a single page.
The famous idiom "Less is more" is a simple way of saying that simplicity is better than elaborate embellishment.
With that in mind we have created a minimal 1 page marketing plan (without all the fluff) that demonstrates a clear path to sales growth.
Download your FREE copy of our 1 Page Marketing Plan now.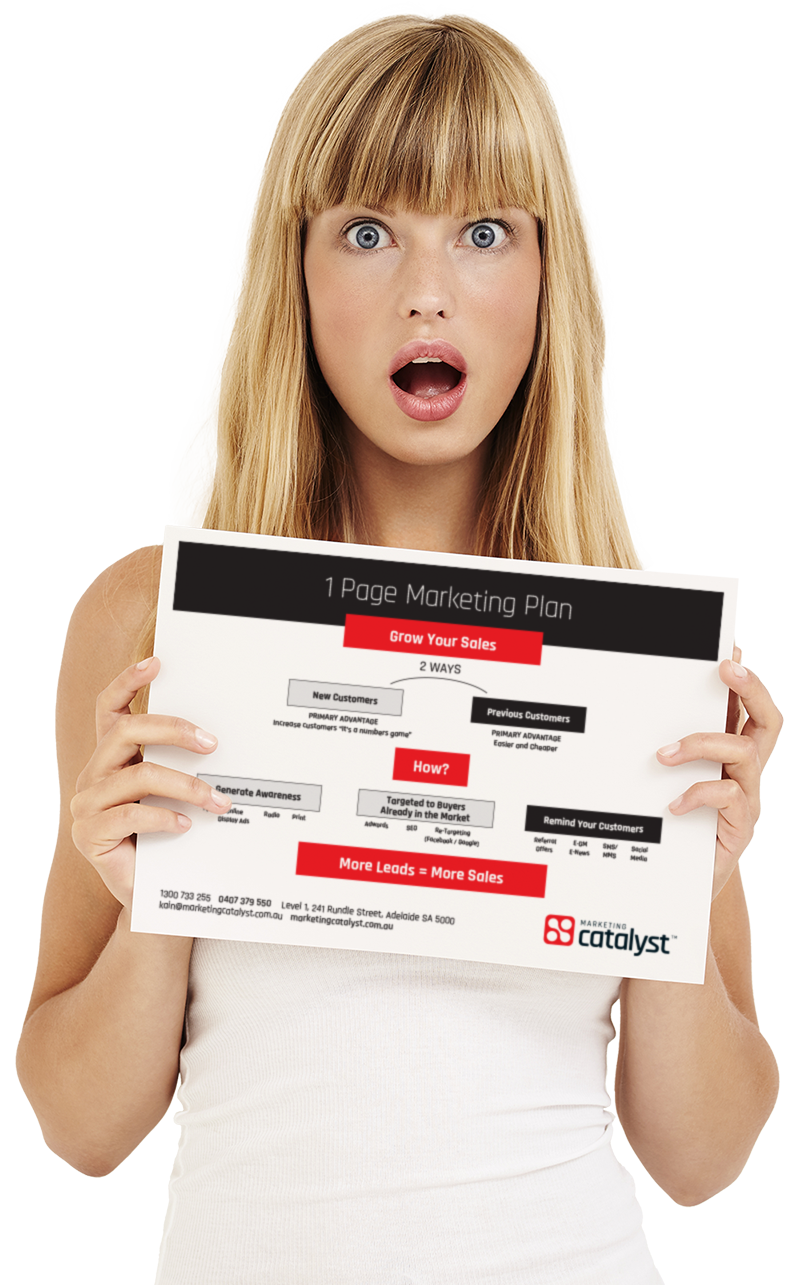 Contact us to learn more!