Facebook and Instagram Ads
Are Your Facebook and Instagram Ads Not Getting Enough Reach?
Then What's the Point of Spending Your Money on Advertising? 
Our Marketing Company in Adelaide can create advertising that gets your viewers as excited about your business as you are. You can get more clicks, better leads and ultimately make more $$$ by working with us. 
Don't Have A Realistic Facebook and Instagram Marketing Plan? Let's Build You One
Are you running head-first into brick walls trying to create customer personas and marketing goals? Maybe you don't know how to formulate your ad copy for maximum conversions? 
All those are big problems that can make your marketing budget go down the drain. 
But there's a rather simple fix  – hire a digital marketing agency from Adelaide that brings decades of experience in creating and executing Facebook and Instagram ad campaigns to the table.
And you don't even have to break the bank. With our low-cost packages, you get to sit back and watch the numbers increase at an affordable rate – and we'll do the heavy lifting for you.
Why Choose Marketing Catalyst?
You should work with our marketing company in Adelaide because we've got the experience that you desperately need.
Here are a few more reasons to work with us. 
Real-time Marketing Dashboard
You know what sucks? Not knowing if your Facebook and Instragam ads are working. That's why we provide you with a dashboard
to see your marketing results in real-time.
Click here
to see an example of this dashboard in action.
Broad Understanding of Businesses
We offer our decades of experience of working with different businesses. That, in turn, reduces the trial and error phase and takes you straight to the execution of marketing campaigns.
We don't require you to sign long-term contracts for our marketing services in Adelaide. And you also don't need to come with a mega marketing budget. That makes this partnership low risk and high reward for you.
We've Got the Experience, Talent, and Passion to Get You the Results You Want
We've been working on Facebook ad campaigns ever since Facebook started displaying ads. So we've got unparalleled first-hand experience of what works and what doesn't. You can benefit from that by working with us. Not only that, but here are some more benefits you can enjoy with our social advertising agency in Adelaide:
Create Facebook and Instagram Ads With Our Digital Marketing Agency in Adelaide
Are you ready to ditch the cookie-cutter ads that you've been using so far that don't generate the results you want?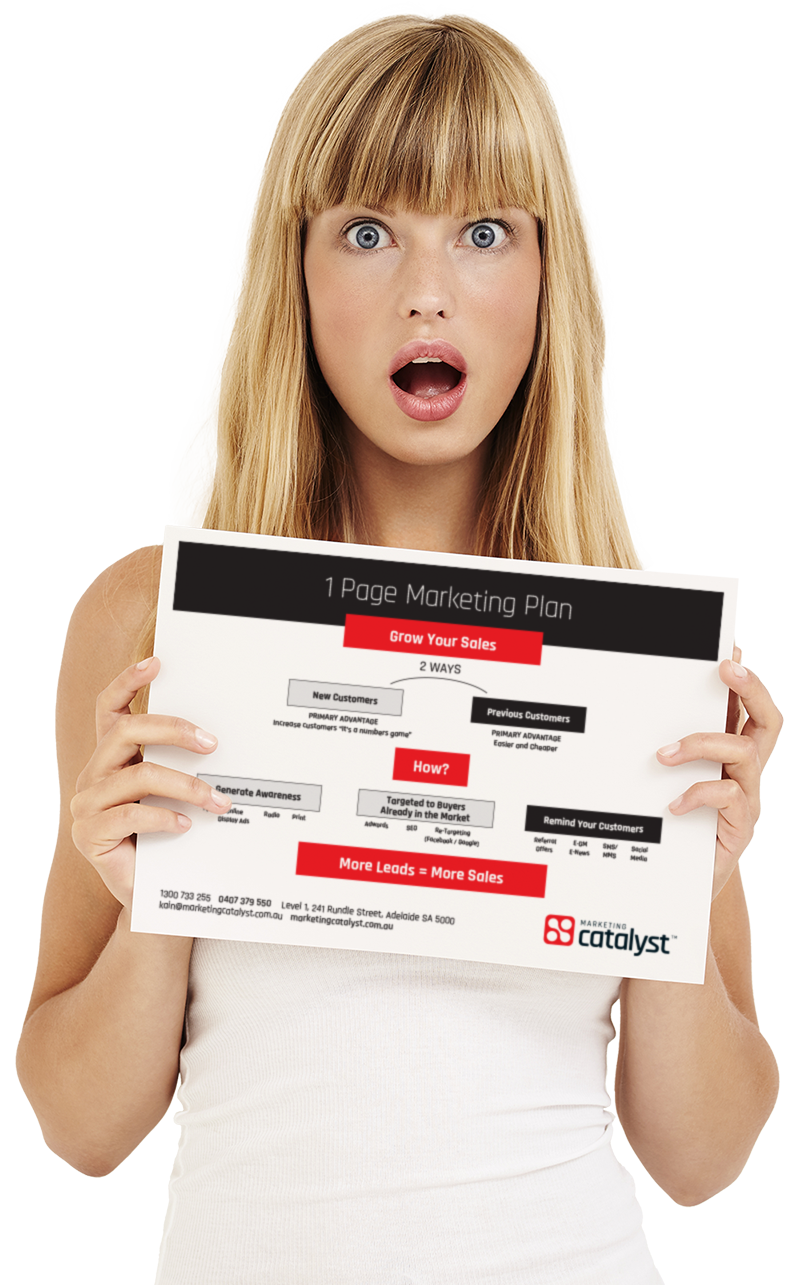 With our free 1 Page Marketing Plan, you'll be able to see where Facebook and Instagram ads fit in with the rest of your campaign: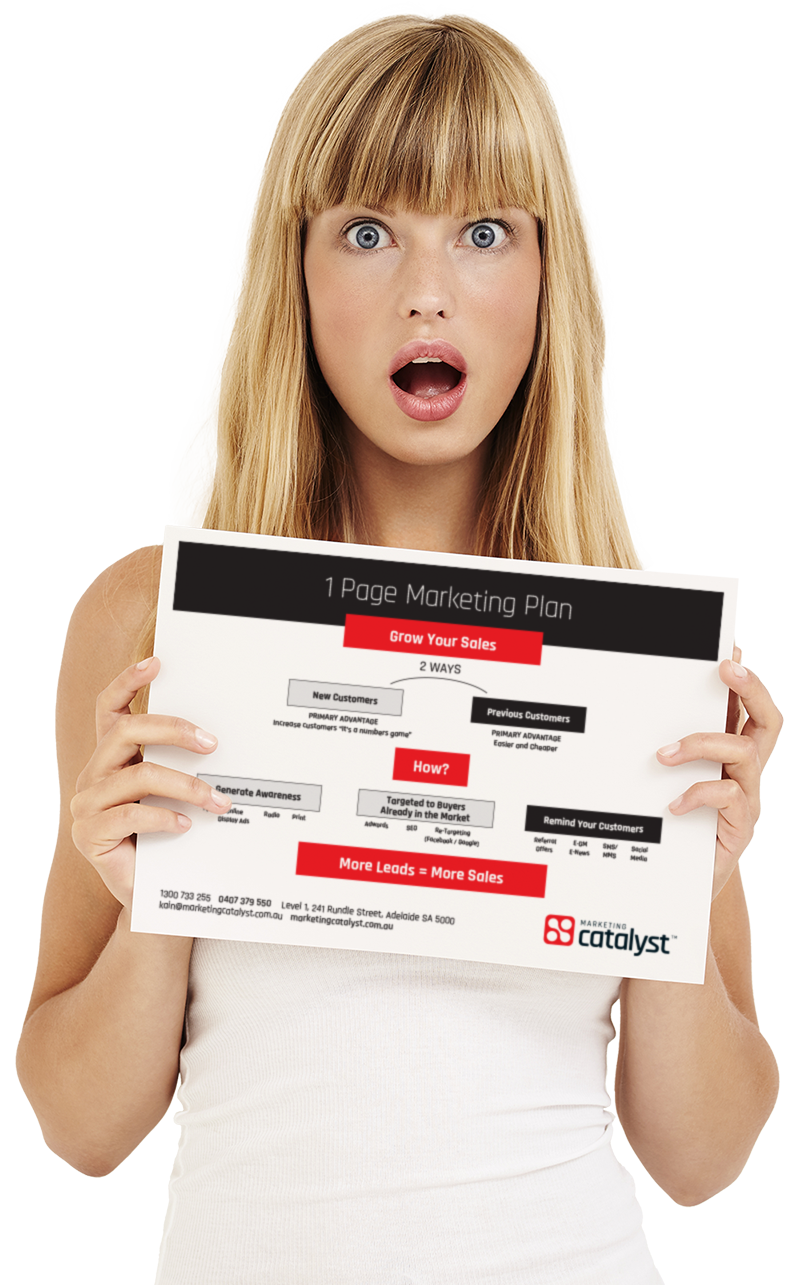 Contact us to learn more!