Keep the Leads Coming in Even While You Sleep With Our Digital Marketing Agency in Adelaide
Breezing Through Google Algorithm Updates Is No Longer Just a Dream
We make Google love your website by optimising it for search engines and users with our Google Ads and SEO services.
Are You Frustrated and Exhausted Trying to Get SEO Right? How About You Let the Pros Handle It for You?
Are Google algorithm updates crushing your organic ranking? Or are you here because your Google Ads are getting annihilated and you can't get the ROI you want? 
Guess what? Most businesses with an online presence are dealing with these challenges – including some of your competitors. 
But they're not smart enough to seek out an experienced marketing consultant in Adelaide like you are. So you're already a step ahead. 
We know all the Google Ads and SEO best practises and ranking secrets because we've been helping websites with these for over a decade. 
So we can help you too with optimising your website and Google ads to get more clicks, more engagement and ultimately more ROI.
Why Choose Marketing Catalyst for SEO and Adwords Services?
Experience, expertise in business and marketing, track record of extraordinary results and constant effort to stay updated are some of the reasons why our online marketing agency in Adelaide should be your top choice. 
Here are some more:
Preparation is key. We do an SEO audit before everything else so that we have a good idea of our starting point. We don't jump into anything headfirst. Rather, we plan every move according to your end goals. That's why our SEO services generate long term results and the websites stay mostly unaffected by algorithm updates. 
Customised Google Ads Strategy
Our marketing company in Adelaide does a detailed competitor analysis for SEO- not just in the beginning but throughout the process. We then design a personalised strategy for your Google Ads and SEO based on your unique selling points.
Experts in Specialised Areas of SEO
SEO is rapidly evolving and we've got our finger on the pulse. In addition to on-page and off-page SEO, we optimise your website for newer trends such as Google my business, franchise SEO and voice SEO to name a few. 
Reep the Rewards of Expertly Written Content and Optimised Google Ads By Working With Our Digital Marketing Company in Adelaide
Can you relate to any of these statements?
If you can relate, then it's time to hand the reins over to us.  
Digital marketing is hard work. And these are problems that our marketing consultant in Adelaide is an expert in. 
Our Google Ads and SEO services in Adelaide help you not only stay afloat through changing Google algorithms but sail through them. We can also make your ads much more appealing by tweaking the copy, design and message. 
Are You Ready to Be Discovered?
If you're not amongst the first few results on search engine result pages (SERPs), then you're losing business. You can change that with our Google Ads and SEO services.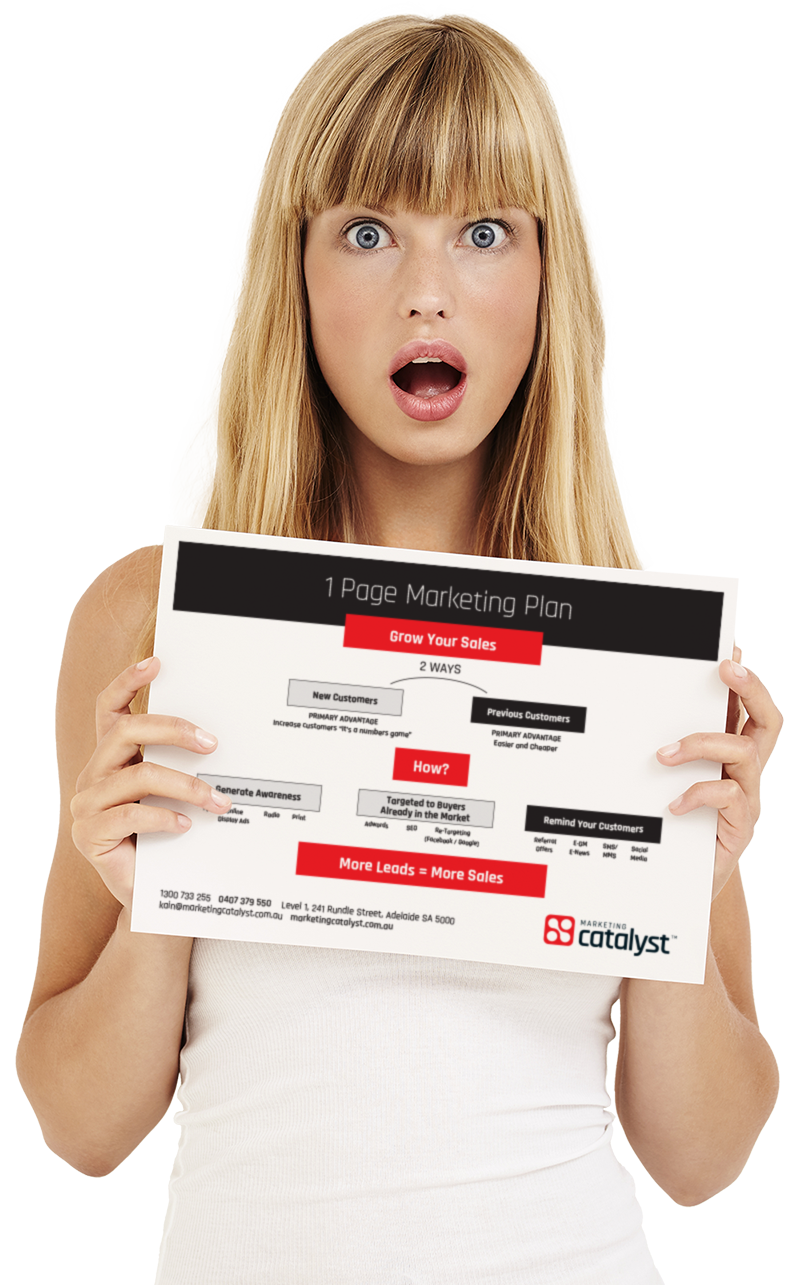 Our 1 Page Marketing Plan will show you where SEO and paid ads fit into your marketing efforts as a whole – download it now: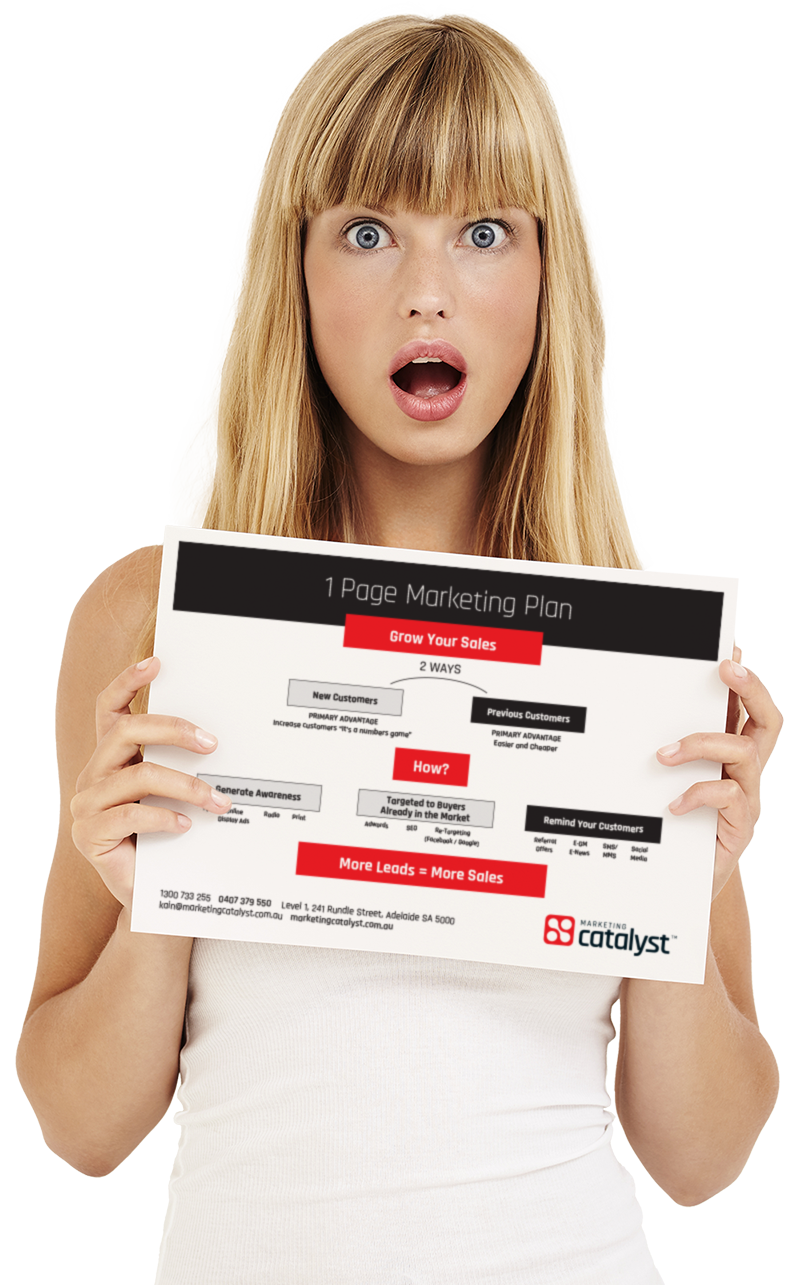 Contact us to learn more!