Boost Your Profits Even on a Limited Budget With Our Digital Marketing Agency in Adelaide
Let Our Experience Work For You 
Are your marketing efforts all over the place and not giving you the desired results? Then it's time to contact our marketing services in Adelaide for a coherent, result-oriented, and affordable marketing strategy.
Is Your Strategy Falling Short? Let's Raise Your Game!
Not sure where to start when it comes to your marketing strategy? Or maybe you have one but don't know how to execute it? Is it because you're working with a limited budget and you're afraid of wasting it on trial and error?
Those problems are much more common than you might think. And that's why we're here – to help you out of them and give your marketing strategy the TLC it deserves. 
A limited marketing budget or the lack of an in-house marketing team aren't the obstacles some people make them out to be. You can use these to your advantage if you have the experience for it. But you're probably here because you don't have that experience. Right?
The good news is that we do. We can help you identify opportunities and market gaps and turn them into sales. And create a digital marketing strategy that'll put you toe to toe with industry leaders – all without breaking the bank. 
We've helped countless businesses before, and we can do the same for you.
Why Choose Marketing Catalyst?
We've been around the block and dipped our toes in many different industries. And we've managed to boost their business performances and drive results with our proven & effective business marketing strategies. That's because our extensive experience has given us an unmatched understanding of how businesses work.
Here are some more reasons you should work with us.
We don't believe in one-size-fits-all when it comes to marketing strategies. Our plans are built exclusively for your business. And that's why these generate phenomenal long-term results.
No strategy is complete without competitor analysis. That's why we begin the process by uncovering opportunities and untapped markets to leverage them for your business.
We don't rely on hunches nor make shots in the dark when designing your marketing strategy. Rather, we give you a practical and achievable blueprint that's backed by data and your past performances.
We are one of the few online marketing agencies in Adelaide that are experienced in designing one-page marketing plans. These simplify the process of developing a marketing strategy.
Here are some more benefits of our digital marketing strategy services:
Work with our Digital Marketing Agency in Adelaide to eliminate the frustrations that come with marketing your business. We develop measurable marketing strategies designed for your specific goals.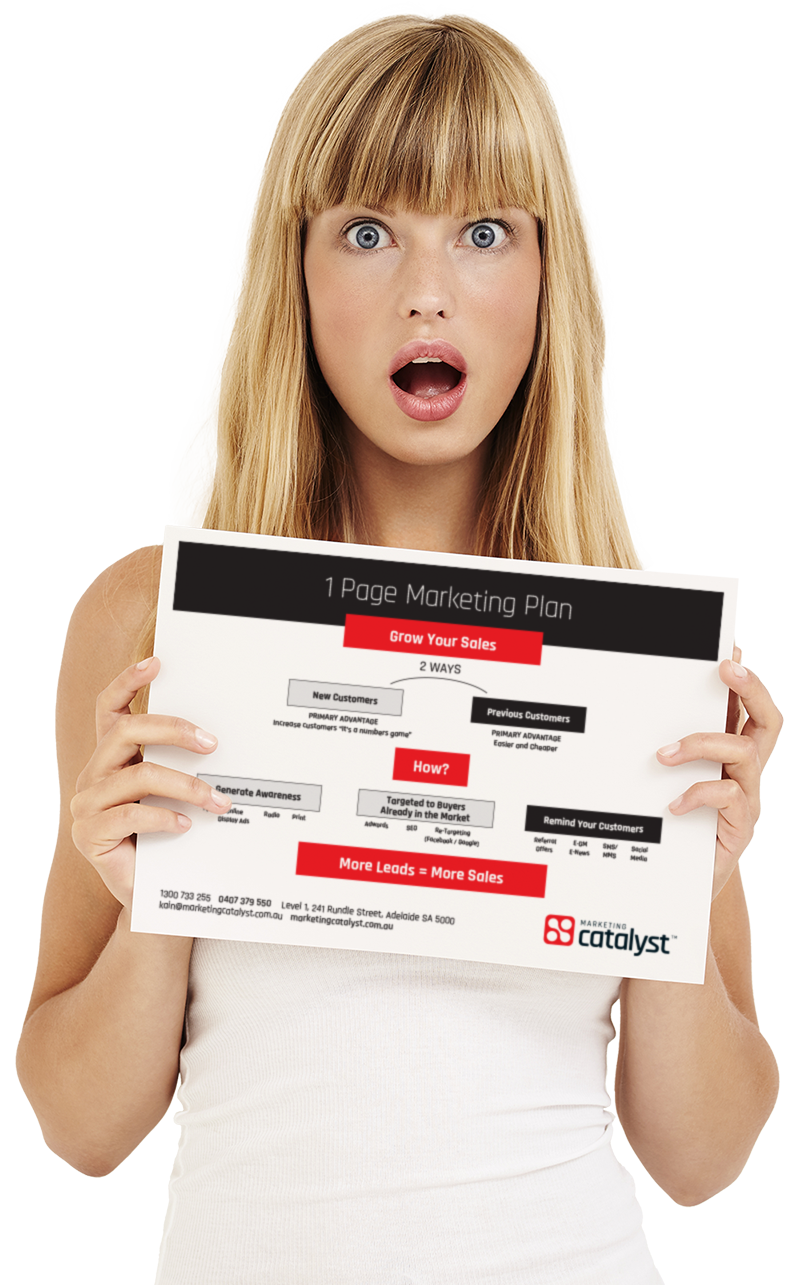 It's a good idea to have a broad overview ahead of the meeting, so feel free to download our 1 Page Marketing Plan before we chat: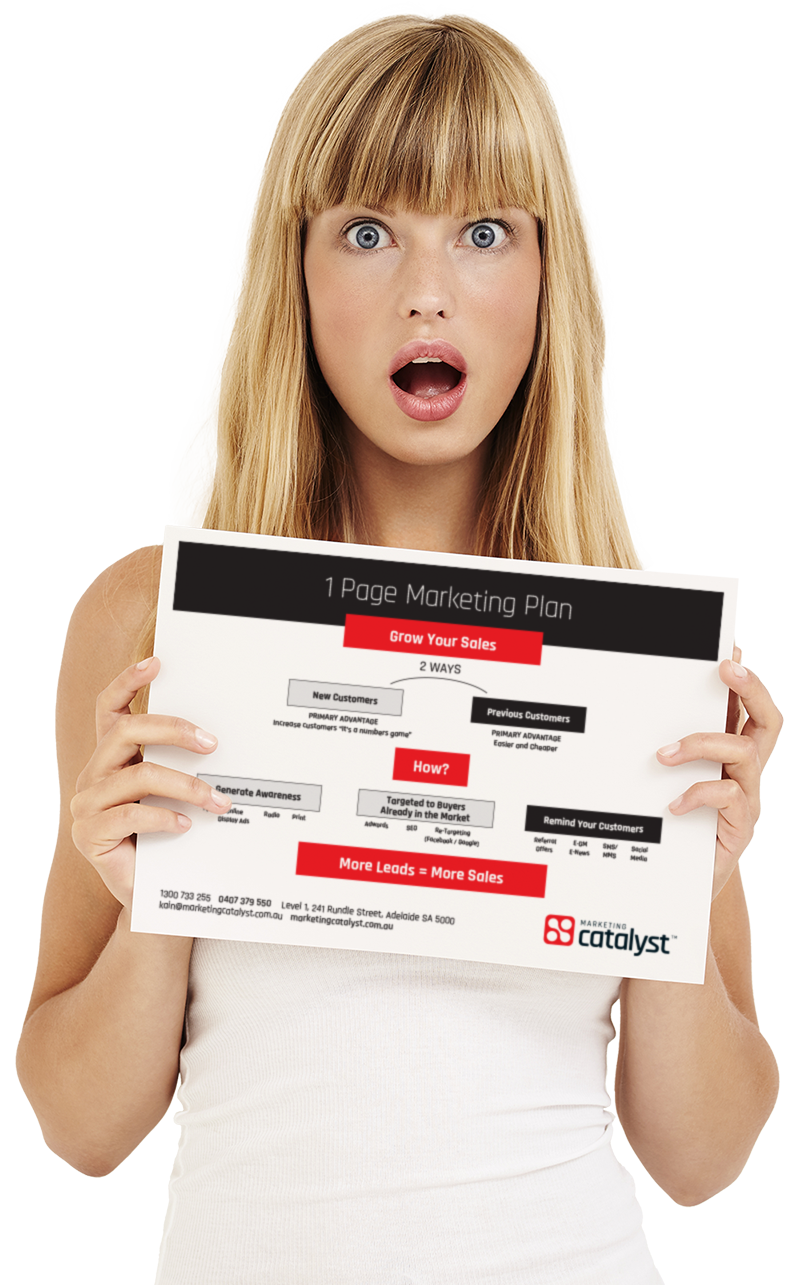 Contact us to learn more!