No Longer Flying Under The Radar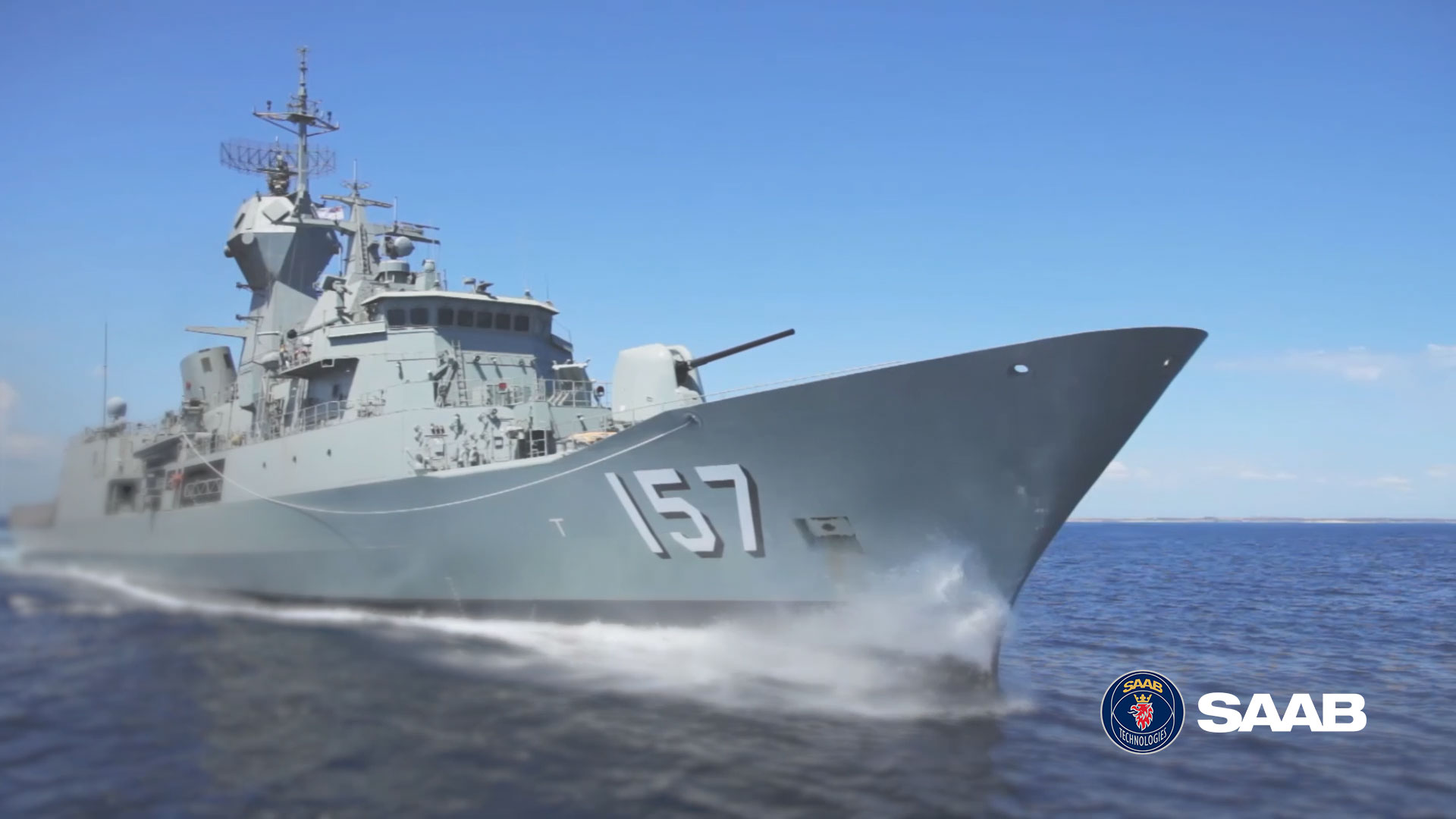 Picture this…you've got one crack at securing a lucrative portion of over $35 billion dollars' worth of Defence contracts. These contracts will also fund your entire organization for the next 20 years…so what approach would you take?
In short, you would leave nothing to chance and go in all guns blazing!
Today, Saab Australia is arguably one of the world's leading defence technology companies, as the organisation has developed advanced defence, security and civil aviation systems with a presence in Australia for the last thirty years.
Saab's Marketing Manager, David Ledger, had a considerable challenge on his hands. The Federal Minister of Defence, Christopher Pyne, announced the Future Frigates program set to commence in 2020. The decision on which partners to work with was set for June 2017. The program involves the design and construction of a fleet of nine vessels to replace the in-service ANZAC class frigates. The design and construction phase of the program was valued at approximately $35 billion, with the program expected to create more than 2000 new jobs. Consequently, a highly competitive and stringent evaluation process was put in place to determine the defence partners that would be engaging in this critical national security program.
In today's information age, it pays (literally) to be across digital channels. People now conduct much of their brand research online, using digital search engines to refine their search results. Brands that fail to appear in user's search results unfortunately, miss out on a piece of the pie, as they are unlikely to be considered or enquired. To be considered, it is imperative that brands appear at the top of page one of Google.
David knew he needed to engage in digital marketing so Saab would be considered for the Future Frigates program, but like most, where unsure of where to begin.
Digital marketing can be challenging to navigate, especially if you've grown up on the other side of the digital divide. We understand how overwhelming it can become. There are so many acronyms in digital marketing – SMS, EDM, CRO, SEO, PPC, SMM and a myriad of social media platforms. So, we devised a strategic digital marketing plan to help David increase Saab's brand awareness across digital channels. While marketing has evolved with technology, the essence still remains: increased brand awareness leads to more brand recall, which equals more enquiry and sales. We augmented Saab's existing marketing communications by using a digital strategy that was underpinned by search engine marketing – we put their name, brand, message and capabilities front and center for their audience, who was bound to be searching for this information. How do we know this?
People only type what they are searching for into Google – what they are in the market to buy.
We achieved this by employing Google AdWords, which saw Saab sky-rocket to the top of page one when internet users typed 'combat integration systems, military communication devices' and 'national security solutions' into Google. We also employed Google and Facebook re-marketing to follow those who had clicked on Saab's website, around the internet. As a result, Saab's branding would appear on digital banners across Facebook, online publications and YouTube. This delivered added brand awareness, as those who had been exposed to Saab previously, were naturally more receptive to the messaging presented via re-marketing. In fact, Saab's brand was viewed an additional 1,000,000 times as a result. 
Another method of gaining wide-spread digital reach involved the use of pre-roll video on the Australian Financial Review (www.afr.com.au). We selected this online news publication as a highly trusted, targeted medium, which reflected key demographics encompassing Saab's target audience. This being key decision makers working in the Australian Defence industry. This media buy delivered mass reach to individuals with a high-level of influence over decision making relative to the Future Frigates program. Video is also highly dynamic, as it engages audio and visual elements simultaneously to deliver seamless, eye-catching creative. All of this put together, makes for a highly engaging opportunity to see (OTS).
Through the use of this comprehensive digital marketing plan, David was able to increase the organisation's online presence and corresponding brand salience. Hence, increasing the likelihood that they would be considered for the Future Frigates program. Fortunately, Saab was successful in being selected for the Federal Government's defence program. Saab was selected to upgrade the control systems for the Australian navy's current fleet of Collins Class submarines. They are also supporting Lockheed Martin to deliver cutting edge combat system capabilities for the Future Submarines. On 3 October 2017, the Australian Government announced the Aegis combat system with Saab's tactical interface had been selected. Saab's Australian headquarters are located in Mawson Lakes and currently employs 400 South Australians. This is expected to double with the organisation's participation in the Future Frigates program in 2020.
Through our collaborative digital marketing approach, Saab is no longer flying under the digital radar.