Specialist education programs need specialist marketing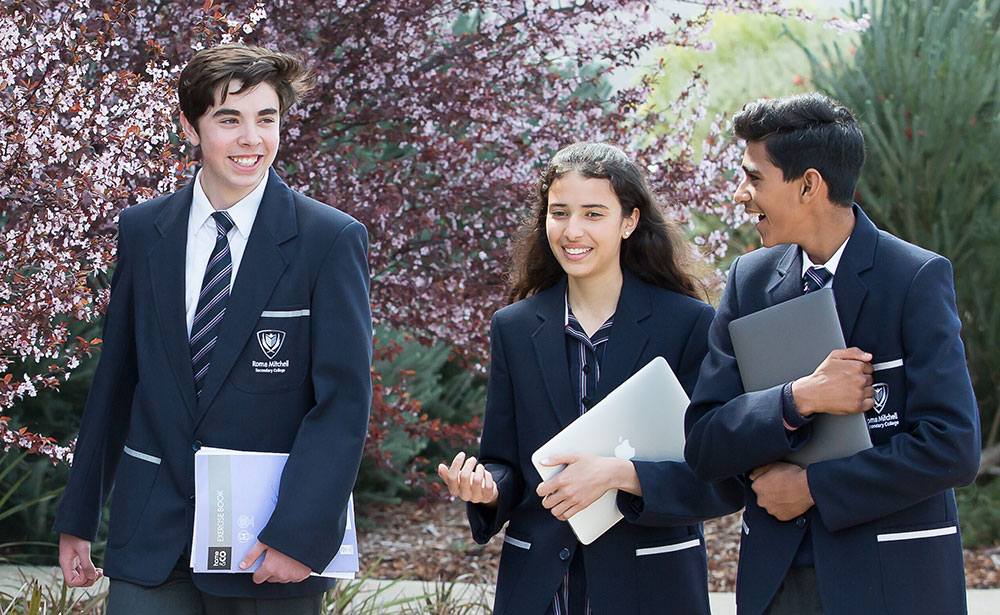 If you ask parents what's most important to them, they'll probably tell you that giving their children the best opportunity for a great life is right up there. Parents are looking to make confident choices about their children's education, with every decision made with a keen focus on the future. Equally, engaged and ambitious students are dreaming of a bright tomorrow, and are looking for the best pathway to future success.
With a motto of Excellence, Diversity & Respect, our client Roma Mitchell Secondary College (RMSC) pride themselves on providing a diverse curriculum through their three campuses, (girls only, co-educational and special education), co-located on the one school site.
RMSC engaged the team at Marketing Catalyst to help them build awareness and gather registrations of interest for enrolments in selected specialist programs, including their new International Baccalaureate Diploma Program, Specialist Sport Program and Girls Only Education Campus.
The challenge they faced, was how to communicate their complex and diverse specialist program offerings to the right audience in a competitive and saturated market.
What did we do?
Our approach to their requirements was to first identify the target audience for each program and to gain an understanding of the motivations driving their decision making. We developed a digital marketing strategy that would reach new and existing prospects and lead them back to updated landing pages where visitors would be encouraged to book in a school tour or request further information.
Our campaign creative focused on aspirational messaging and imagery and was supported by informative landing pages carefully worded to build confidence in the programs on offer and position them well against competitors. Each campaign consisted of Facebook animated awareness and remarketing ads, email marketing to their existing database of potential prospects, and SEO to improve their Google rankings to page 1 for key search terms.
We also filmed and produced short videos for each program that highlighted the key benefits and gave viewers an alternative information source. The videos were embedded within each landing page and were also shared through social media. The video assets and landing pages will also benefit RMSC well beyond the campaign period with potential for future rollout.
Example Creative:
The outcome
The combined reach of RMSC's email marketing and Facebook ads totalled over 120,000 unique views resulting in a large spike in website traffic and inquiry. Enrolments in RMSC's 2022 Specialist Programs have now filled and the hard work we accomplished in a short period of time has put RMSC in a great place for ongoing promotion of these specialist programs.