Facebook & Instagram Content
Grow and Nurture Your Fan Base With Our Social Media Content Services
You Bring Your Business, We'll Bring the Marketing Expertise. 
You don't need to summon a genie to create relatable, interactive, and entertaining content on social media anymore. You just need the right digital marketing agency in Adelaide to do that for you. And that's us.
Is Your Social Media Content Getting Lost in the Noise? Let Us Fix That For You
Are you struggling to generate a dependable following on social media despite your best efforts? Is your content the problem or is it the marketing? You don't know?
Well, that's what we're here for. 
Unlike some marketers who overpromise and underdeliver, we actually know how to use content to improve your brand awareness and convert your prospects into paying customers. 
Our marketing agency in Adelaide designs content to give your audience the exact information they're looking for, at the right time, for a price that'll make you smile.
Why Choose Marketing Catalyst?
We're in the middle of two extremes- young marketers who don't have enough experience in the industry and outdated agencies that don't know how or when to evolve. Our marketing company in Adelaide has the almost perfect blend of expertise, wisdom, and talent to help you connect with your customers online and win at social media!
Targeting and Retargeting
We create highly targeted social media content because we always begin the process by gathering consumer insights. And then we design your social media content in a way that it hits all the right spots with your audience.
No Tolerance for Stale Content
We don't settle for mediocre. Ever. We love to push boundaries. That's why we can take your wildest ideas and turn them into high revenue-generating social media content.
We're confident that we can deliver all that we promise. That's why we offer a
real-time marketing dashboard
for you to see all the progress your business is making on social media. Nothing Is hidden with us in charge.
Click here
to see an example dashboard.
Real-Time Monitoring of Performance and Outstanding Service by an Experienced Marketing Company in Adelaide
From tailoring the content for different parts of the customers' journey to analytics and optimisations, our marketing services In Adelaide can put you in the lead on social media. We've done it before and we can do it again. Here are some more reasons why you should opt for our social media content services: 
Are You Leading Your Industry on Social Media or Just Trying to Keep Up?
With our social media content services, you can create content that puts you on the top – all at super affordable rates.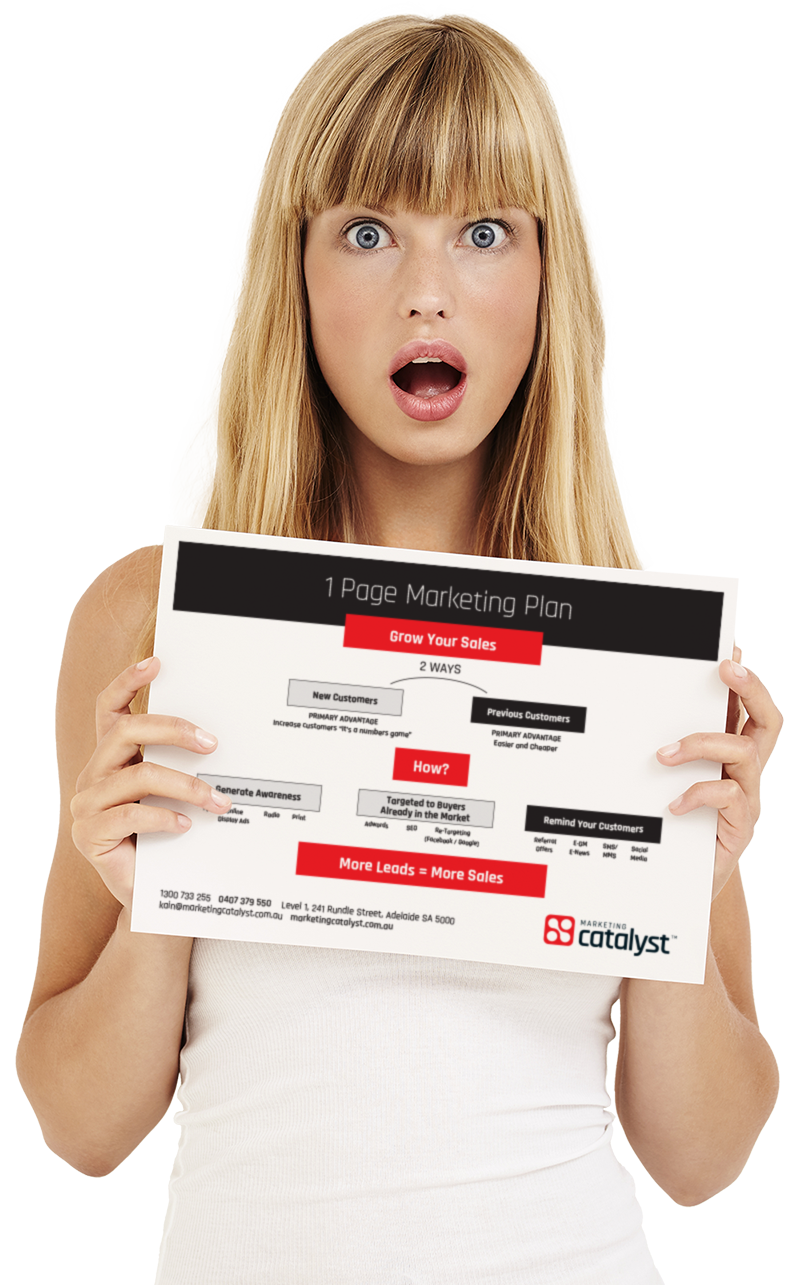 Social Media is the present AND the future, but you need our 1 Page Marketing Plan to plan ahead – download it for free here: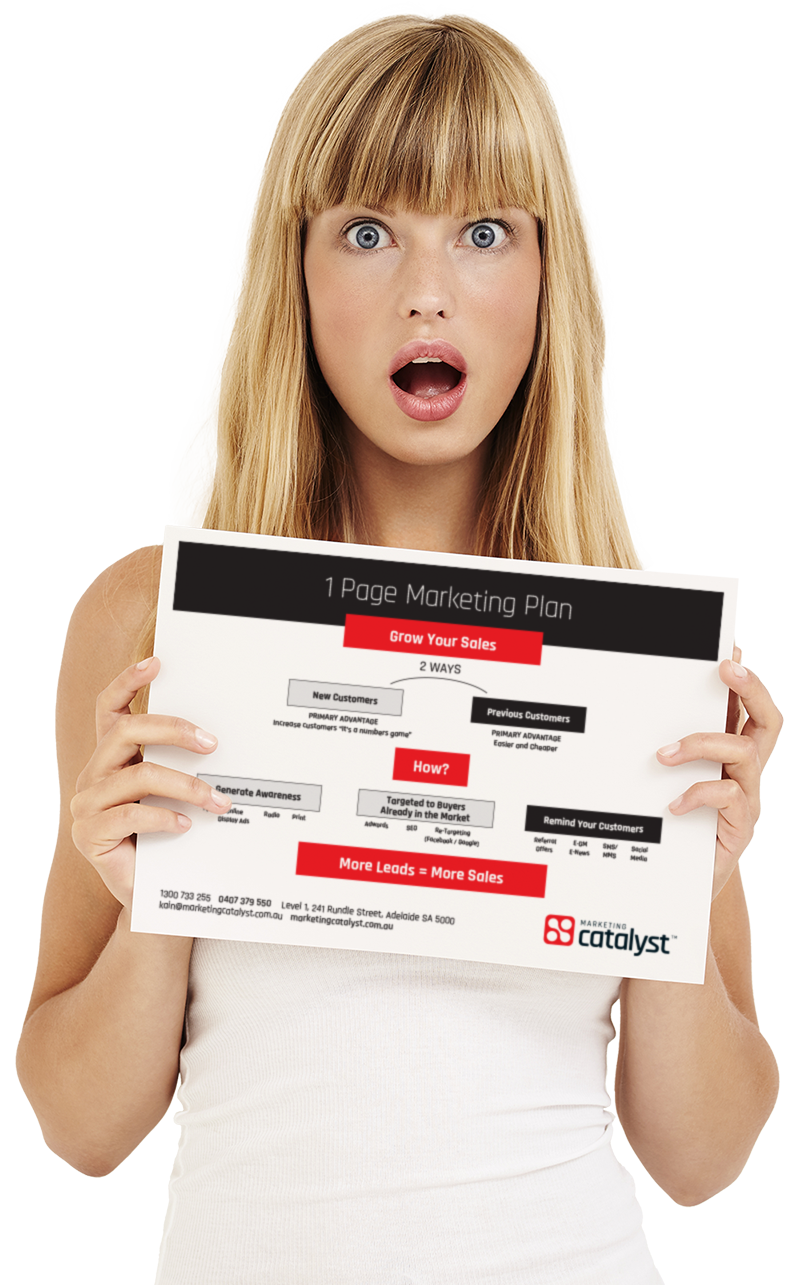 Contact us to learn more!