Social Media Marketing Adelaide
Are you are a business owner maximising your local social media marketing Adelaide activities? How about your fan engagement level? If you are short on time and are looking for a quick result, then paid advertising campaigns on Facebook are a great place to start.
Facebook had recently just turned ten, still in the puberty stage corporate wise but in such a short time had radically changed the face of online interaction and social networking with its more than 1.23 billion, that's billion, people worldwide.
This has opened up a great avenue for business owners and digital marketers to market their brands, products and services through the paid advertising Facebook offers, basically providing a platform for digital marketers to reach out to highly targeted audiences and churn out profits.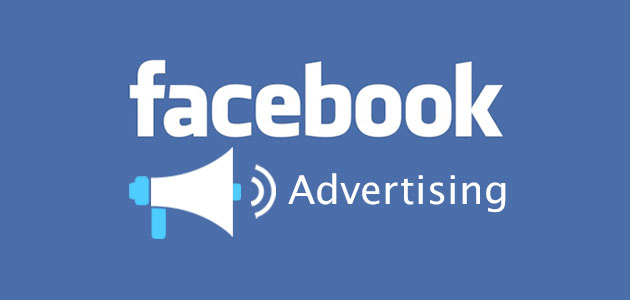 Facebook's paid advertising has also gone a long way. From its ad-free existence during its early periods, to offering some of the most innovative digital marketing channels, Facebook has made it easier and more convenient for businesses and digital marketers to reach out and connect with their targeted customers – and Facebook is now making it even better.
Facebook has made some changes to their paid advertising channel focusing on what business would really want to achieve in this social network in the first place – make profits. Selling your products and services right into people's faces is of course a big no-no and a turn off in social media, so Facebook offers great options other than this that would help businesses achieve their objectives.
Whether you like more brand awareness by getting more likes to your posts, or drive more traffic to your websites or landing pages from the multitude of netizens using Facebook on a daily basis, there will be a Facebook paid advertising model that would fit right into your needs. The following provides a comprehensive guide of what you can be getting from Facebook's paid advertising and how you can streamline your advertising campaign to fit perfectly well with your end goals.
The key and the first thing that you must know before you start using Facebook's paid advertising is to know the kind of results that you intend your ads will generate. 
 Paid Post Engagement
The News Feeds is a very powerful channel where you can reach and engage with your targeted audiences. You can leverage the power of the News Feeds by creating ads through the Paid Post Engagement objective which you can select when you first create your Facebook ad in the ads manager.
Good for:
Boosting your Page post in terms of more likes, increase engagement with more comments, wider reach through more shares, more views or plays of your photos and videos, and many more.
Promoting a recent post that you want to have more readership and exposure, or if you are planning on a new post that you'd like to reach more people as possible in very short time.
Tailoring your ad with regards to location as it appears in Facebook, either through the news feed or through the right column.
Tailoring your ad to cater to a particular audience you intended to reach.
Tailoring your ad according to a particular budget you have set.
Best Practices:
You can use Paid Post Engagement using the ad manager or you can directly boost a post right from your page's timeline. You just simply select a post you want to promote, click on boost post, set your budget, select your audience, optimize your bid, place your order – and your ad is ready to go
It is important that you properly select your audience, whether you're shooting for a wider reach (but will cost you more) or go for a more targeted audience
You can simplify your campaign by automatically promoting your most recent post. However, you need to ensure that each post you make is worth promoting or you'll more of your advertising budgets promoting posts that don't bring results.
Do it Yourself or Outsource Your Social Media Marketing Adelaide
If you would like to turn the challenges of today's fast changing landscape into opportunities, then partner with us as your local Adelaide social media marketing agency , and together we will develop marketing content which is relevant, valued by your clients and which serves to prove you reputable business in your industry. Learn more about how you can benefit from working with an advertising agency.
Drop us a line here, call us at 1300 733 255 or email us at info@marketingcatalyst.com.au and we will happily meet for a no obligation consultation.
Author: Kain Vodic, Digital Marketing Strategist, Adelaide.
[button text="Contact Us" style="outline" radius="10″ link="https://marketingcatalyst.com.au/contact/"]